Cockburn Port, 1994
Vintage Port (Comes in a mahogany gift box with wine accessories as illustrated)
Price: £59.95
Stock: 8 In Stock
Description:
The 1994 Cockburn performed on a par with the likes of Taylor, Graham and Fonseca. It is a classic port and undoubtedly their best since 1977. There is elegance and masses of concentrated fruits, and a dry and excessively long finish.
Cockburn's is one of the most recognised names in Port; the Special Reserve ruby is probably one of the most widely distributed Port brands available. In 1815, the year that Wellington defeated Bonaparte at Waterloo, the business was established by Robert Cockburn, who had visited Portugal when serving in Wellington's army.
Vintage Description:
1994 port: One of the greatest vintages of the 20th Century that produced classic, monumental port wines with rich fruit character. While these wines can be approached in their youth, the best will need 20 years in bottle.
Brand Description: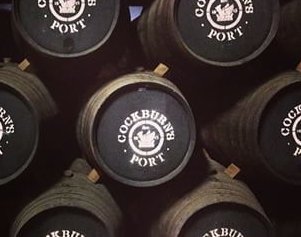 Cockburn is the most well known brand of port thanks to its Special Reserve, the worlds biggest selling ruby port. In the early 20th Century it had an enviable reputation for selling the finest quality Vintage Port. However its sale in 1963 and the subsequent focus on the Special reserve led to the decline of the vintage port side of the business.
The nadir for the company was when they decided to ignore the 1977 vintage, probably the finest of the 70's, opting instead to declare a lacklustre 1978 vintage. After a period in the doldrums the formal acquisition of the company by the Symington family in 2010 (who made the wines from 2006) has led to the revival of the brand. The recent vintages are near the top of the form.
Price: £59.95
Stock: 8 In Stock