Fonseca Port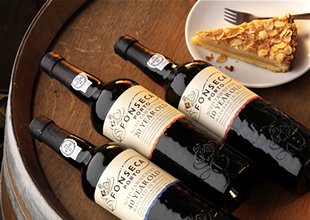 Fonseca Port : Fonseca Guimaraens, often simply called Fonseca, is one of the largest Port wine houses in Portugal. Manuel Pedro Guimarães established the company in 1822. Although Fonseca is now owned by Taylor Fladgate, David Guimarães, the great-great-great grandson of the founder Manuel Pedro is the head winemaker, and oversees the winemaking and blending.
In the last 40 years, Fonseca has consistently produced outstanding vintage ports with resounding successes in 1963, 1970, 1977, 1985, 1992, 1994 and 1997, which has created demand and, as a result, it can command the highest prices.
Long-lived, the vintage wines are renowned for their quality and intensity of fruit, sheer opulence, structure and balance to last for decades.
59 products found.