Barros Port, 2006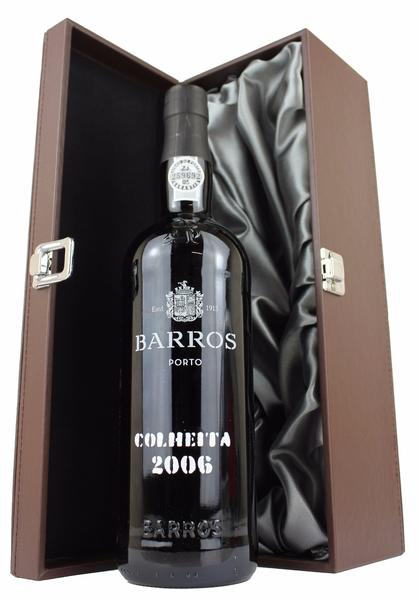 Colheita Port (Includes dark mocha leather effect silk lined box as illustrated)
Description and Reviews:
The 2006 Barros Colheita port is amber colour with a bouquet reminiscent of dried fruits and spice. Soft and velvety on the palate with a lingering finish.

Colheita, or single harvest ports, are aged in the barrel. Contrast this with vintage ports which are aged in the bottle and only have a short drinking window after opening. Colheita ports have had air working on them through the cask during all the years of ageing, giving them a open-life of a month or longer. Lighter and more delicate than vintage ports, the colheita ports are immediately understandable and enjoyable to the novice port drinker and an on-going pleasure to the experienced.

Enjoy colheitas slightly chilled, as an aperitif or at the end of the meal with desserts, cheese, nuts and dried fruit.
Excellent - Bottled in 2014
Colheita (Single Harvest) Port, Vintage Port
£29.95 inc UK VAT (where applicable) *