2001 Burmester Port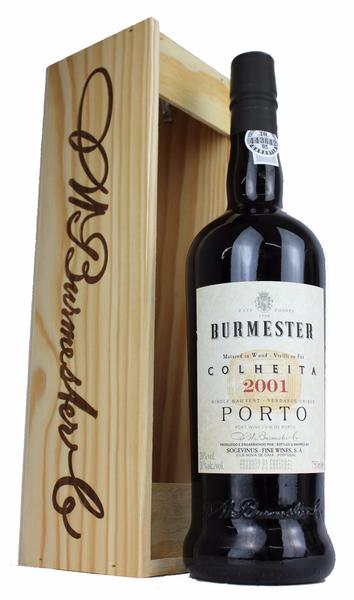 Colheita Port
Presented in branded wooden case
Only £34.55 | Was £39.95
Description and Reviews:
***16,5 pts Revista de Vinhos ***

The 2001 Burmester colheita port has a Complex nose with dark berries, cress and coffee. Full-bodied with a great balance, a smooth palate that reflects the nose and a fine long length. This single vintage tawny is a classic wine of exceptional quality and elegance.
Colheita (Single Harvest) Port, Vintage Port
£34.55 inc UK VAT (where applicable) *
* excludes delivery (free standard UK delivery on orders over £100)