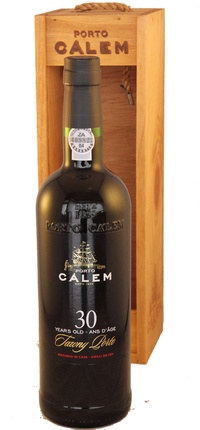 30 Year Old Tawny Port (Includes Calem Box as shown)
Description and Reviews:
Calem 30 Years Old is a result of careful blend of wines aged for 30 years in oak casks. With a tawny-green colour, it presents a bouquet of wood, spices, and nuts. In the mouth it is velvety and intense with a long grand finish.
excellent note that this is a blend of more than one vintage with an average age of at least 10 years - the vintage doesnot appear on the bottle
£64.46 inc UK VAT (where applicable) *
* excludes delivery (free standard UK delivery on orders over £100)