Dow's Port, 1980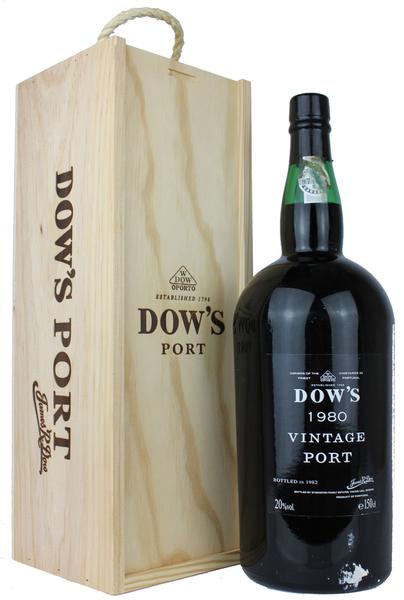 Vintage Port MAGNUM bottle (Comes in individual case as illustrated).
Description and Reviews:
Very dark red/black center, dark red to brown rim.
Creamy, blackberries and black cherries, slightly herbal notes (good), smoke and wet stone, sweet.
Very complex, maturity, red currants and black cherries, herbs and smoked meats, in the middle acidity and tannin (still!), great length - 60 seconds plus of blackberries and plums.
This is an extraordinary Dow.
Good conditions - Ex cellars Oporto
Vintage Port, Vintage Port
£195.00 inc UK VAT (where applicable) *