Ferreira, 1975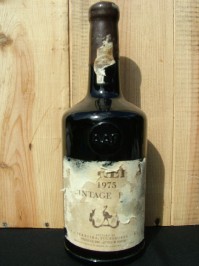 Ferreira Vintage Port (very damaged labels)
Description and Reviews:
This Port is now beginning to reach its full maturity and is ready for drinking. As it ages further, it will begin to develop gently into a more tawny style Port. This Port should probably be drunk over the next few years although it is still showing remarkable balance and finesse.
Good level, badly damaged labels - vintage not legible. Bottle can be identified from branded cork.
£99.95 inc UK VAT (where applicable) *
* excludes delivery (free standard UK delivery on orders over £100)