Ferreira, 2007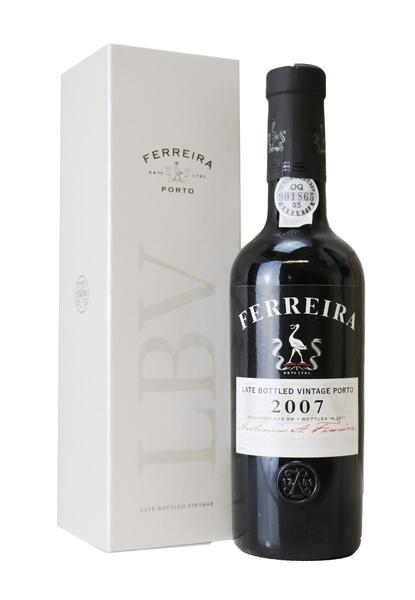 Late Bottled Vintage Port - HALF BOTTLE 37.5cl
In original Ferreira Gift Box
Description and Reviews:
*Special release from the Ferreira Cellars*

This 2007 LBV or Late Bottled Vintage Port wine is a reflection of the quality and excellence that Ferreira House has always presented. With an intense red ruby ​​color, the Ferreira LBV port wine presents complex aromas, with notes of ripe red fruits, soft balsamic notes, some resin and nuances of tobacco. On the palate, it is a balanced, elegant and complex Port wine, with notes of ripe fruit, chocolate and firm tannins, revealing a good acidity and providing long lasting and harmonious finish.
Excellent special release - Half Bottles
Late Bottled Vintage Port, Vintage Port
£21.95 inc UK VAT (where applicable) *
* excludes delivery (free standard UK delivery on orders over £100)