Graham's Port, 2012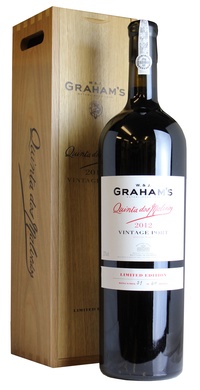 Malvedos JEROBOAM 3lt Bottle Limited edition 1 of 60 produced.
Description and Reviews:
A very rare 3 lt Bottle of the very limited 2012 release. Only 60 of these were made!

A lovely complex nose with excellent sweet and rich fruit aromas such as black cherry, black currant and blackberry. On the palate it is packed with solid, structured, rich and intense black fruit flavours and an admirably long finish.
Vintage Port, Vintage Port
£395.00 inc UK VAT (where applicable) *
* excludes delivery (free standard UK delivery on orders over £100)