Royal Oporto, 1963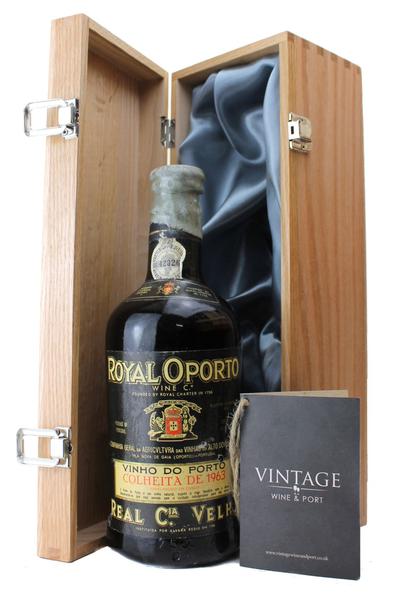 Colheita Single Harvest Tawny Port
Presented in an Oak case

Description and Reviews:
Tasted at the Port Forum

Review "Mid-orange colour, slightly cloudy. Little on the nose, perhaps a touch of VA. Sweet entry, with a lovely balancing acidity. Lots of smokey orange and a slight dry edge - even some tannin! A wine that becomes mouthfilling and develops nicely on the palate. Big finish; dry, fruity and full of marmalade. A lovely wine. 88/100. AHB" The Port Forum.
Colheita (Single Harvest) Port, Vintage Port
£145.00 inc UK VAT (where applicable) *
* excludes delivery (free standard UK delivery on orders over £100)