Taylor's Port, 2008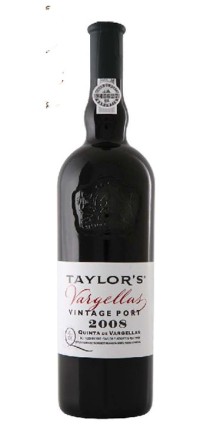 Quinta de Vargellas Vintage Port
Description and Reviews:
This 2008 Vintage Port Wine Single Quinta Release from Taylors Flagship estate of Quinta de Vargellas displays the density and concentration typical of the year as well as the elegance and finesse which are the hall mark of the estate.

Tasting note: Inky Black with a purple rim. Compact and stylish nose, with intense aromas of black current and wild berries wrapped around a dark nucleus of liquorice and treacle. This dense backdrop is overlaid with subtle notes of tea, rose petal, tyme and exotic wood with an attractive grapy freshness emerging as the nose develops. As usual with the Vargellas, the nose shows exceptional purity and resolution but is seductive in its complexity. On the palate the tannins are beautifully integrated and deceptively subtle but their firm sinews become apparent on the long finish which is packed with intense black berry fruit flavour.
Vintage Port, Vintage Port
£39.95 inc UK VAT (where applicable) *