Warre's Vintage Port, 1948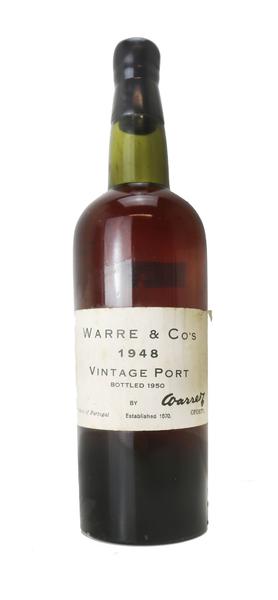 Vintage Port
Description and Reviews:
Warre's Vintage port wines combine elegance, length and balance whilst still retaining the underlying rich opulence of great Vintage Port. This unsurpassed style is derived from the inherent characteristics of Warre's two principal vineyards: Quinta da Cavadinha and Quinta do Retiro Antigo. They complement each other very well. Cavadinha's location, aspect and altitude translate into a cooler ripening cycle providing the freshness, fine subtle floral aromas and ideal acidity, the latter contributing significantly to the wines' longevity. Retiro Antigo's location in the hotter Rio Torto Valley, combined with the fact that just over 70% of the vineyard is made up of old, mixed vines, results in wines that show great intensity, concentration and complexity. Their powerful structure also provides great staying power.
Rewaxed. Level top-shoulder - good label.
Vintage Port, Vintage Port
£1295.00 inc UK VAT (where applicable) *
* excludes delivery (free standard UK delivery on orders over £100)