1999 Port Duo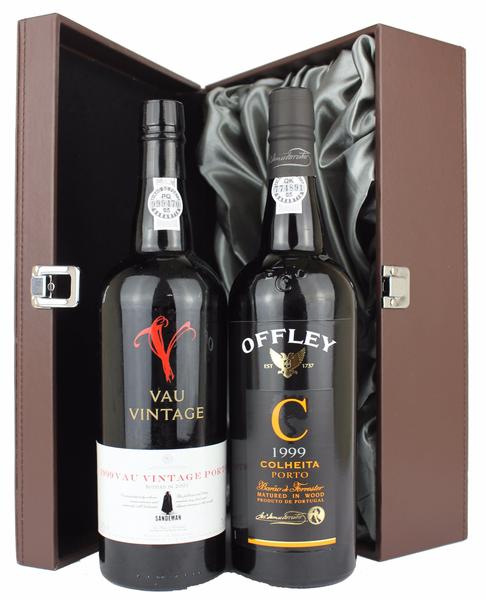 2x75cl bottles of 1999 Sandeman Vau Vintage & Offley Colheita Port (presented in a double leather gift box)
Description and Reviews:
This lovely gift set comprises of two bottles of fine 1999 vintage port wine and shows the diversity of the port styles. It includes a vintage port and a barrel aged port, both presented in a double dark mocha leather effect gift box as illustrated. One to drink and one to keep!

<1999 Sandeman Vau Vintage Port
Deep red, opaque and inky with intense, fresh red fruit aromas. In the mouth it has rich plummy flavours with hints of strawberry supported by firm tannins giving a firm backbone and which will allow it to age superbly over several years. It is a superb match for desserts and mince pies.

1999 Offley Colheita Port
Elegant structure, medium sweet and medium bold, comfortable long nice taste of dried fruit, spices, roasted almonds, walnuts, vanilla oak and toast.
£82.95 inc UK VAT (where applicable) *