Dow's Port, 2007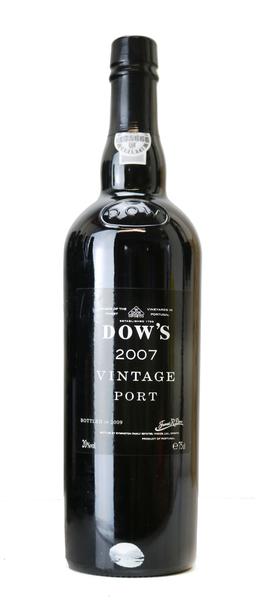 Vintage Port
Description and Reviews:
The 2007 Vintage Port Wine from Dow's has received ***100 Points*** from Wine Spectator

This has a superb nose of rich, ripe berry fruit with the typical slightly austere and firm reserve of Dow. Analytically drier than usual, it is still blessed with dense fruit on the palate, a magnificent structure, weight and impressively long finish. On this showing, Dow is a strong candidate for wine of the vintage.

Wine Spectator Awards Perfect Score to World-Renowned Port Producer Dow's 2007 Vintage Port, from the Oporto, Portugal based producer, has been awarded a perfect 100-point score from Wine Spectator magazine in the May 31 issue. Only 70 wines have ever been awarded a perfect score by the magazine, who called this Port "The greatest Dow ever made."
Vintage Port, Vintage Port
£120.00 inc UK VAT (where applicable) *