Kopke Port, Non Vintage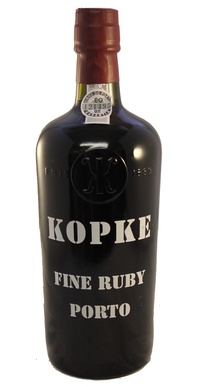 Ruby Port
Description and Reviews:
Kopke Port is the oldest port house. Established in 1638 by Nicolau Kopke and his son Cristiano, who came to Portugal as representatives of the Hanseatic League, the House has been run through the generations by several representatives of the Kopke family, obtaining an excellent reputation for its wines.

Bright plum and cherry fruit in a fresh, young ruby Port, a real crowd pleaser.
$21.25 USD inc UK VAT (where applicable) *