Sandeman Vintage Port, 2011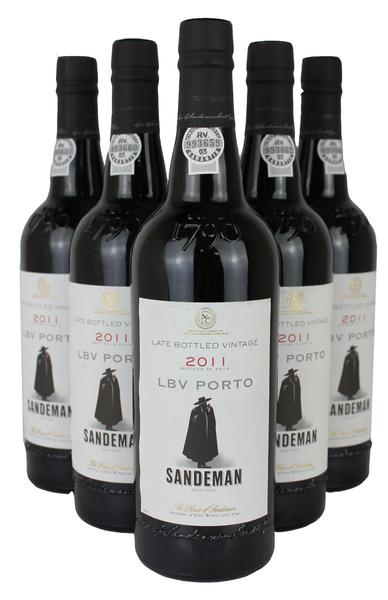 Late Bottled Vintage Port (CASE of 6x75cl Bottles)
Description and Reviews:
Full and fruity late bottled vintage with a complex and intense bouquet. Aromas of mint are supported by spicy notes of truffle, pepper and hints of wood. The palate has layers of spice and fruit with firm tannins.

Sandeman Porto Late Bottled Vintage 2011 was produced by the traditional port method. Aftercrushing with partial destemming, there followed a long, intense maceration during the alcoholicfermentation with the aim of extracting as much as possible of the desirable constituents presentin the skins. This was done both by foot-treading in traditional granite lagars (shallow vats) and bypumping over in stainless steel tanks with the temperature controlled to about 28ºC. Fermentationtemperatures and densities were very carefully monitored during this phase, so as to chose theideal moment to add the brandy. The wine's balance and harmony as well as its body andstructure depend on both grape selection and the decision as to when to stop the fermentation.These two factors determine the final sugar content.
Late Bottled Vintage Port, Vintage Port
£97.95 inc UK VAT (where applicable) *