Offley Vintage Port, 2011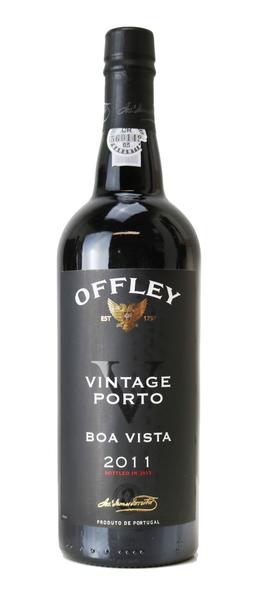 Vintage Port Single 75cl Bottle
Description and Reviews:
*** 90-92 Points Neil Martin ***

Reviews: " "The Offley Boa Vista Vintage Port comes from selected grapes in the Pinhao area and, of course, the Quinta de Boa Vista. The 2011 is a blend of 45% Touriga Nacional, 45% Touriga Franca and 10% Tinta Roriz, bottled in April. It has a high-toned bouquet with sweet blueberry and cassis aromas - very forward and perhaps not as complex as the Ferreira Vintage at the moment. The palate is actually better than the nose, in particular the fine tannins and the delicate dash of white pepper sprinkled over the finish. The Offley appears to have very impressive balance and after ten minutes in the glass, the nose begins to calm down and develops hints of clove and heather. This will need a little more patience than some of the other 2011 Vintage declarations." 90- 92 Points, Neal Martin, erobertparker.com. Tasted May 2013." Neil Martin


The Offley Porto Vintage 2011 is produced from Quinta da Boavista and other vineyards in the Pinhão area. Sogrape describes it as: "A wine with an extremely intense colour. A deep, almost-opaque, red. Exceptionally rich aromatically. Black fruits of the forest, especially plum, stand out in the nose, with woody notes of pine and cedar, floral tones of rockrose, hints of sous bois, and spices such as cloves and nutmeg. On the palate, an excellent body, well-present acidity, lively yet well-integrated tannins and hints of black forest fruits, again plum, but also cherry. An intense and persistent finish.
Vintage Port, Vintage Port
£49.25 inc UK VAT (where applicable) *
* excludes delivery (free standard UK delivery on orders over £100)