Taylor's Port, 2007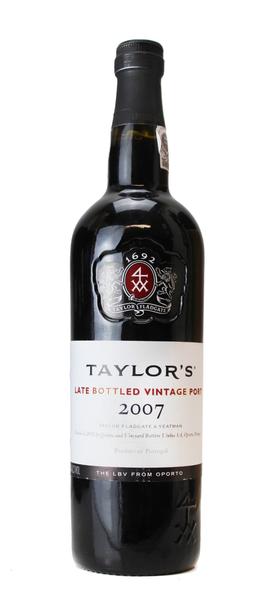 Late Bottled Vintage Port
Description and Reviews:
Intense purple ruby colour. Pungent aromatic nose with heaps of black woodland fruit, dark cherry and plum. Lovely clean, crisp freshness to the bouquet. The palate is rounded, smooth and perfectly balanced. Flavours of redcurrant, raspberry and blueberry in abundance, with a delicious hint of black liquorice; wonderful purity of fruit. In true Taylor style, the wine is very well structured with big firm tannins that hold the wine nicely together. The finish is wonderfully long.

Late Bottle Vintage (LBV) Port from Taylor's, one of the oldest Port houses still in existence. Offering a level up in quality from basic ruby Ports, LBV Ports are aged for longer in wood than a normal Vintage Port, which typically age in bottle over many years. Invented by Taylor's in 1970, the LBV style is increasingly popular, as it is ready to drink and does not usually require decanting. This bottling is from the outstanding 2011 vintage.
Late Bottled Vintage Port, Vintage Port
£29.95 inc UK VAT (where applicable) *