Fladgate Vintage Port Presentation Case, 2016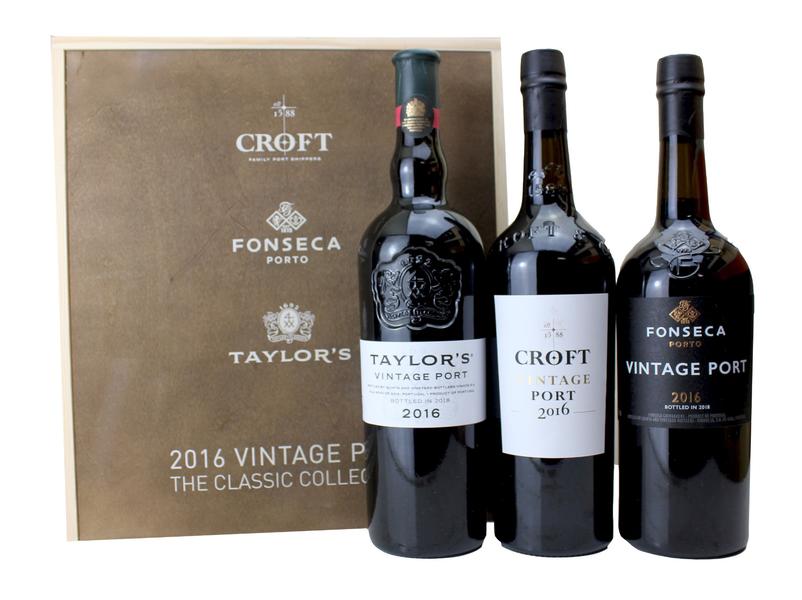 Vintage Port Collection (3x75cl)
2016 Taylor's + 2016 Fonseca + 2016 croft in presentation box

Description and Reviews:
These 2016 Vintage Port Wines from Taylor's, Fonseca and Croft; three excellent wines from the highly esteemed 2016 vintage. Presented in a bespoke wooden box and featuring:

Taylor; often the most intellectually satisfying of all of the Vintage Ports and one with the greatest ageing potential.
Croft; whose wines of the 40's and 50's (1945 and 1955 for example) are the stuff of legend.
And Fonseca; where violets, black tea and cassis dominate the aromas, followed by trademark sweetness and tannic elegance on the palate, this mixed case highlights the success of this recently declared vintage.



£245.00 inc UK VAT (where applicable) *
* excludes delivery (free standard UK delivery on orders over £100)