Cockburn Port, 1994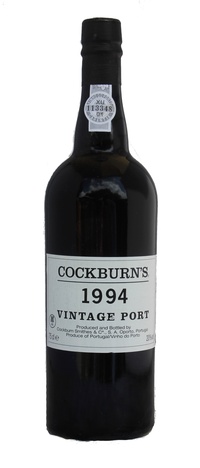 Vintage Port
Description and Reviews:
Cockburn's is one of the most recognised names in Port; the Special Reserve ruby is probably one of the most widely distributed Port brands available. In 1815, the year that Wellington defeated Bonaparte at Waterloo, the business was established by Robert Cockburn, who had visited Portugal when serving in Wellington's army.

The 1994 Cockburn performed on a par with the likes of Taylor, Graham and Fonseca. It is a classic port and undoubtedle their best since 1977. There is elegance and masses of concentrated fruits, and a dry and excessively long finish.
labels slightly bin soiled
Vintage Port, Vintage Port
£78.95 inc UK VAT (where applicable) *
* excludes delivery (free standard UK delivery on orders over £100)