Constantino Port, 1963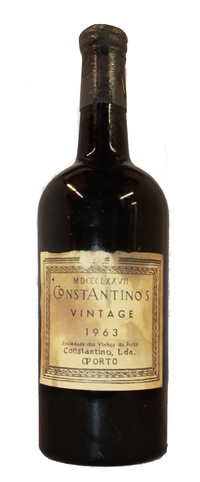 Vintage Port
Description and Reviews:
The port house Sociedad do Vinhos Porto Constantino was founded in 1877 and was a independent producer until it was acquired by the reputable Ferreira group.

The 1963 Constantino from the outstanding vintage is now a mature tawny colour. On the nose the bouquet is caramel and burnt sugar. The palate has a mature and generous taste with some sweetness left. Nice long finish. A beautiful mature port.
Vintage Port, Vintage Port
$255.74 USD inc UK VAT (where applicable) *
* excludes delivery (free standard UK delivery on orders over £100)