Dow's Port, 2016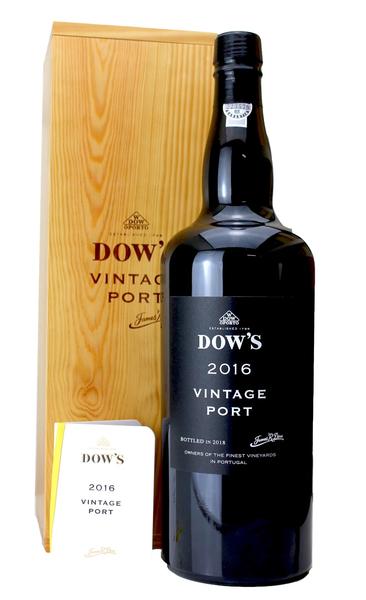 Vintage Port - Rare Tappit Hen Format (2.1 L) Bottle
Presented in original oak case
Description and Reviews:
***98 Points- Neal Martin, vinous.com***
***97 Points- Derek Smedley MW***
***19/20 Points- Richard Mayson***

The 2016 Dow's port is the first wine where the mineral characters really shout to be heard. There are herbs too and dark plum fruit. It's fresh and weighty in the mouth; a port of real authority.

Serving Suggestion:
When mature this port will need to be decanted to remove sediment. Serve at room temperature on its own or with vintage mature blue cheeses such as stilton, Cashel Blue, Roquefort, Gorgonzola and Saint Augur Blue. Vintage port is also good with chocolate - a flattering accompaniment to top quality hand-made chocolates and artisan chocolate bars.
Vintage Port, Vintage Port
£395.00 inc UK VAT (where applicable) *
* excludes delivery (free standard UK delivery on orders over £100)