Feuerheerd Port, 2000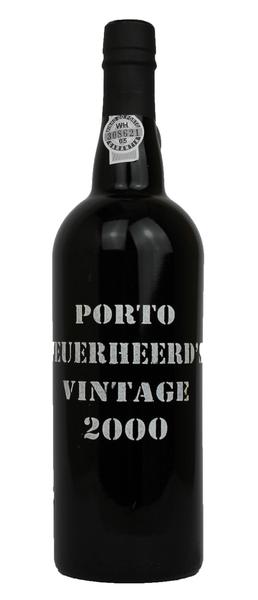 Vintage Port
Description and Reviews:
Grape Varieties:
Touriga Nacional, Touriga Franca, Tinta Amarela, Tinta Barroca and Rufete

Port from a single exceptional harvest may be declared as a "Vintage". Bottled after spending between two to three years in wood, the wine continues to m ature in bottle until it is ready to drink In some cases, this may take two decades or more.

Tasting Notes
Feuerheerd's Vintage with a strong ruby-like colour with a violet shades, has a very fresh aromas, notes of mint and wild berries. On the palate, is full bodied with strong tannins, well rounded and elegant. Long-lasting finish.

Suggestions:
Perfect Port wine to accompany goat cheeses or typical Portuguese buttery cheese, ice-cream or simply as a digestif.
Keep the bottle laid down; after opening, pour the wine in a decanter and drink within the following 24 hours.
Vintage Port, Vintage Port
£54.95 inc UK VAT (where applicable) *
* excludes delivery (free standard UK delivery on orders over £100)