Gould Campbell Vintage Port, 1920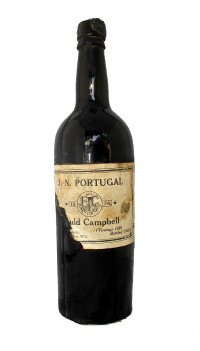 Vintage Port (JN Portugal) In neck
Description and Reviews:
Gould Campbell has come to establish a reputation for excellent quality of their Ports and their Vintage Ports in particular. Once described as the "Saab of Vintage Ports", a comparison to the good-value and totally reliable, with a touch of slightly quirky flair, Swedish motor-cars.

Gould Campbell was founded in 1797 by Garret Gould who sailed to the shores of Portugal in order to avoid the political issues facing Ireland. The firm survived the Peninsula War which followed a few years later and soon became very successful bringing into partnership the prestigious Merchants and Bankers James Campbell & Co.

In 1970 the firm was acquired by the Symington family, already established Port producers since 1882. Gould Campbell is the least-known of the six brands in the Symington's portfolio, the innovative, family-owned shippers that have done so much for Port over the years. It is one of the very few Port shippers which remain a private family business, therefore retaining its individuality and distinctiveness.

The vineyards used for Gould Campbell are based in the Alto Douro area where yields tend to be very low but the grapes produce Ports of immense complexity and depth. The winery is situated in Pinhão where modern temperature controlled fermentation tanks are used. However a significant proportion of Gould Campbell Ports are still made using the traditional methods of treading the grapes by foot in stone tanks called lagares in small quintas around the hills in Pinhão.

Gould Campbell's Ports are rich in style and very full-bodied. For their ageing potential they really are well worth consideration.
Damaged label (vintage legible) see photo. Cracked embossed wax seal, level in neck.
Vintage Port, Vintage Port
£1625.00 inc UK VAT (where applicable) *
* excludes delivery (free standard UK delivery on orders over £100)