Quinta do Noval Port, 2011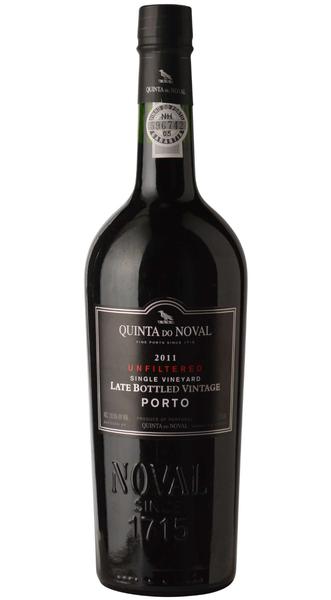 Late Bottled Vintage Port
Description and Reviews:
Quinta do Noval specialize in ports made from grapes they grow themselves – a terroir-driven approach to making a wine for which the norm is to blend grapes grown on different estates. Their unfiltered Late Bottled Vintage Port is exactly that, a wine that shows some of the concentration and fruit flavour of their vintage wine, but has been allowed to mellow in barrels for longer than usual. It was shipped ready to drink, but the lack of filtration makes this a wine that will improve with bottle age

Winemakers notes
"This wine is a remarkable example of the Noval style. Treated exactly like a Vintage Port with only noble grape varieties from the Quinta, trodden by foot and unfiltered. Its main difference is that it is aged for four, sometimes five years in wooden vats instead of the two years typical of Vintage Ports. Definitely an LBV with a difference, with fine structured tannins, great freshness and purity of fruit. It is delicious to drink today, but will age beautifully in its bottle."

Late Bottled Vintage Port, Vintage Port
£32.85 inc UK VAT (where applicable) *