Ramos Pinto, 2012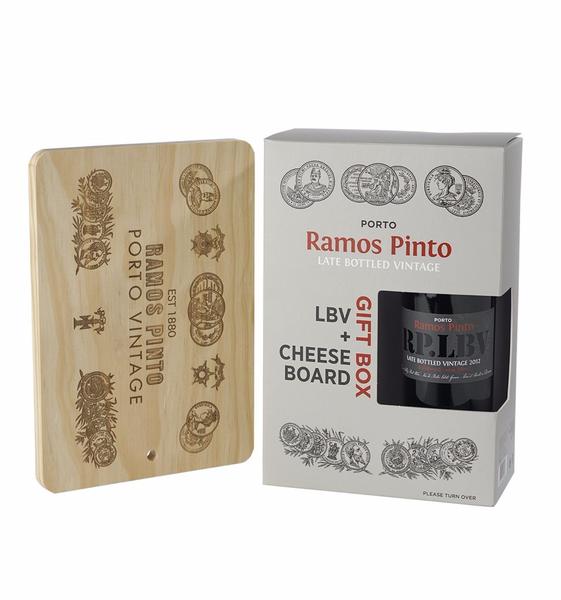 Late Bottled Vintage Port and Cheese Board set.
Special Offer | Was 29.95 | Now £15 ONE ONLY !!
Description and Reviews:
The gift set contains a bottle of late-bottled-vintage port from Ramos Pinto's 2012 harvest, along with a branded cheeseboard.

Reviews
17 pts Revista de Vinhos - "Almost opaque in color, a very deep red and bluish reflections. Intense, full aroma of ripe fruit which brings out the flavors of grape and fig, combined with a delicious chocolate and hints of anise".
Late Bottled Vintage Port, Vintage Port
£15.00 inc UK VAT (where applicable) *