Sandeman Vintage Port, 1960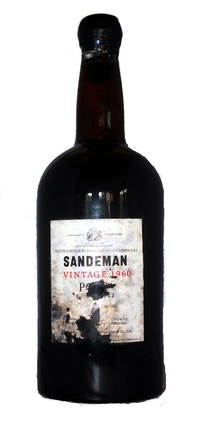 Vintage Port (MAGNUM)
Description and Reviews:
A RARE MAGNUM FORMAT

The 1960 Sandeman is a deep purple black colour, with sweet black fruits on the nose. This is mirrored on the palate, which has rich, chocolate-edged fruit. Still plenty of tannin but with so much sweet substance and nicely balanced alcohol it is still drinking well.
Level base of neck - Label bin soiled but vintage legible - oporto bottled wax on metal capsule
£895.00 inc UK VAT (where applicable) *
* excludes delivery (free standard UK delivery on orders over £100)