Skeffington Port, 2017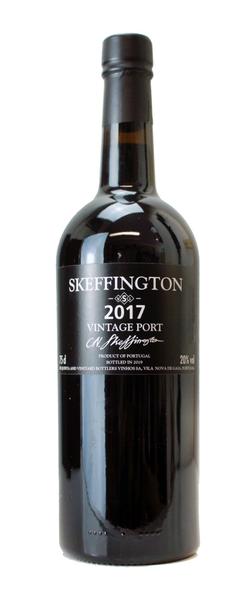 Vintage Port
6 x 75cl Bottle Case

Description and Reviews:
6 x 75cl Case Offered DUTY PAID, INCLUDING VAT AND DELIVERY


A fabulous value vintage port made by the Fladgate Partnership (Owners of Taylors and Fonseca) from the outstanding 2016 vintage.

Intense purple ruby core with vivid purple rim. The nose displays vibrant red fruit, with crisp aromas of cranberry, cherry and lively notes of apricot. Behind this first wave of fresh fruit, are spicy aromas of cardamom and black pepper, warm notes of mocha and scents of eucalyptus. In contrast, the palate opens with a surge of dense, mouth filling tannins providing wonderful body and structure to the wine. This is followed by rich woodland fruit that continues through to the long finish. A beautifully toned wine of impressive structure.
Terms and Conditions • Wine offered DUTY PAID INCLUSIVE OF VAT AND DELIVERY. Offer available until 26th June 2019
Vintage Port, Vintage Port
£220.00 inc UK VAT (where applicable) *