Taylor's Port, 1945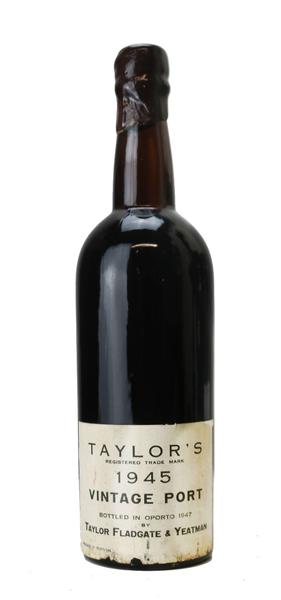 Vintage Port (Good Label Level - In neck - rewaxed)
Description and Reviews:
Remarkably dark and well-preserved in color, this wine's dark brick-garnet hue suggests a powerful, youthful wine. Complex aromas of flowers, mint, cherry and plum also carry hints of spice cake. On the palate, there's ample spice, with plenty of power and tannin still evident on the long, long finish. Drink or hold.

Level in neck - Good Label - Believed Rewaxed in 1990's.
Vintage Port, Vintage Port
£995.00 inc UK VAT (where applicable) *
* excludes delivery (free standard UK delivery on orders over £100)