Warre's Port, 2004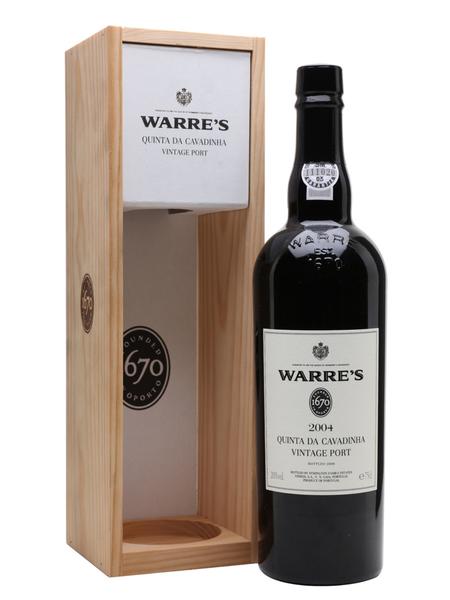 Quinta Das Cavadinha Vintage Port in presentation box
Description and Reviews:
A 2004 vintage port wine. Warre's Quinta da Cavadinha is one of the finest vineyard estates in the Douro and produces outstanding wines that are used to make Warre's Classic Vintage Port.

In non-declared years the best of the estate's wines are bottled as single quinta Vintage Port. These wines share the same characteristic Warre's style, with fine elegance and lifted floral aromas, but more closely reflect the unique characteristics of the Cavadinha vineyard. The Cavadinha 2004 Vintage has an excellent deep ruby colour. Very aromatic and fresh nose, bursting with blackberry fruit combined with fragrant floral tones. On the palate, seductive flavours of black plums and cherries, with an elegant long and complex finish.
Vintage Port, Vintage Port
£28.95 inc UK VAT (where applicable) *