2001 Port Vintage Report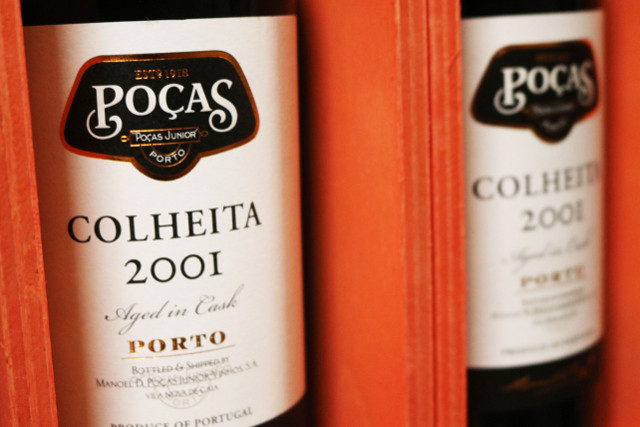 The 2001 Port Vintage was a good one, yielding dark and well structured wines. While not generally declared, coming directly after the 2000 vintage, this was an excellent one nevertheless. Some outstanding Single Quinta wines were produced.
One of the wettest winters on record was followed by a moderately hot summer with light winds, which helped prevent disease. Harvest started at Quinta de Vargellas on September 17th and on the 20th in the Pinhao Valley, so rain on the 29th and again on the 5th of October affected only the tail end of the vintage. All in all, yields were up almost 30% over the preceding year.
David Guimaraens, Head Winemaker at Taylor's, Fonseca and Croft and the sixth generation of his family to make wines for Fonseca, wrote: "This year is certainly distinguished by being a year of larger production with a consistently high overall quality, as has not been seen since 1995."
1 products found.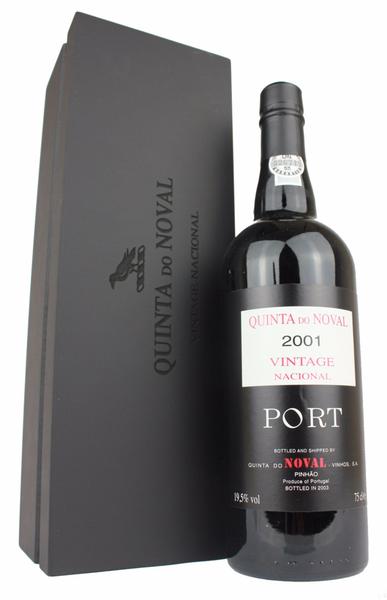 Quinta do Noval Nacional, 2001
Vintage Port
In luxurious QDN gift Box
Q. Do Noval Director Christian Seeley :
"Although we declared Quinta do Noval Nacional 2001 officially in 2003, we did not release the wine for sale at the time. Nacional is always a powerful concentrated wine, but in its youth the 2001 was extremely backward and quite closed up, dense and very tannic. Since we had just declared and released the 2000 Nacional, we decided to lay down the 250 cases of Nacional 2001 that were produced and keep them back for release at a later date."

Tom Cannavan:
"The nose of the 2001 Naçional is still sensational in its soaring, floral and Maraschino cherry brightness, the spices and the depth of chocolaty, smooth richness, tar and tobacco nuances and the solidity of the fruit. …
more >>>
Price: $990.39 USD
Stock: 9 in Stock