Taylor's Port, 2007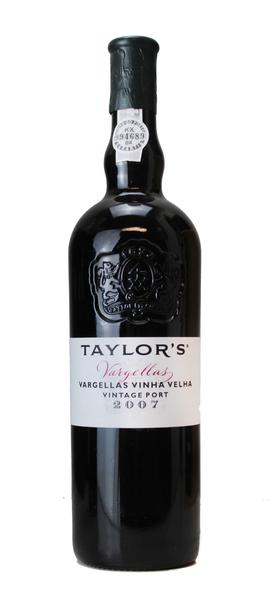 Quinta de Vargellas Vinha Vehla
Description and Reviews:
The Vinha Vehla are five plots located in the heart of Quinta de Vargellas. The vines being between 80 and 120 years of age. Strict selection has led to a wine of stunning complexity, power and richness. This is one that will be at its peak 50 years hence. The palate is gloriously sweet and dense, with huge potential for the long term.

Reviews: "The Taylor Vargellas Vinha Velha 2007 has a more introverted than Taylor's Vintage, an earthy bouquet with touches of orange essence developing in the glass. The palate is medium-bodied with fine tannins, good backbone, quite reserved and composed at the moment. This is not a flamboyant Vinha Velha, but there is a very attractive, slightly biscuity quality towards the finish. Superb.


Vintage Port, Vintage Port
£199.00 inc UK VAT (where applicable) *
* excludes delivery (free standard UK delivery on orders over £100)